Buy and Sell in and around Birmingham Powered by
Red Sofas. 3 Seater, 2 Seater, 2 Armchairs.
in Embankment, London
Advertised by Bonnie Reynolds, a Preloved member since September 2017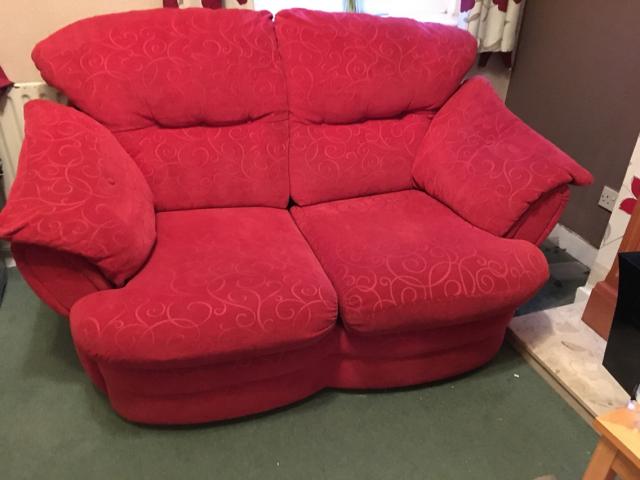 Advert

Details
Item

Price

£125

ONO

Condition

Second Hand

Era

2000s

Colour

Red
Advert

Description

These look lovely & cosy. They are really comfortable. Very good condition. One of armchairs has a button missing. Only selling due to house move so changing colours. Can split. Sorry I can not deliver. Need gone before 11am this morning as moving house.